Register as New Patient
The Practice accepts new patients who live within the catchment area (see map), alternatively please ask at reception for details.
The practice does not discriminate on the grounds of race, gender, social class, age, religion, sexual orientation or appearance or disability or medical condition. EVERYONE IS WELCOME!
If you would like to register with the practice please complete the registration forms online or pop in to the practice to collect the forms.
We usually ask for ID to ensure that we locate the correct records for you but this is not essential and we can register patients without it.
We will need copies of ID if you would like online access to appointments and prescriptions.
All new patients over the age of 18 years will be asked to attend a New Patient Medical which includes a blood pressure check height, weight etc. If you are over 40 years of age or have a medical condition that requires monitoring the medical will also include routine blood tests.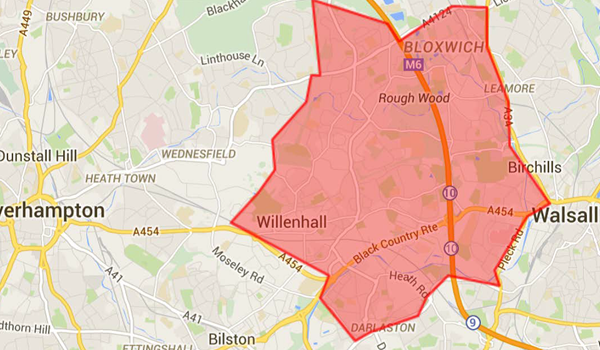 All patients over the age of 18 must attend for a New Patient Medical before you are registered with the practice.
For patients over the age of 40 and those who have a condition that requires monitoring the medical will include a blood test.
Notice to all new patients:
The practice is accepting new patient registration forms completed via the website. However as part of the registration can you please send over some form of a identity document. This is to ensure we locate the correct records for you. However it is not essential to register with the practice if you do not have any documents. EVERYONE IS WELCOME!
If you could please email this over to Walsallccg.stroud.practice@nhs.net.
Many Thanks, Reception Team.
Change of Details
If you change your name, address or telephone number please inform the receptionist as soon as possible.
Don't forget to inform any hospitals that you are receiving care from, your employer and your children's schools as well.
Temporary Patient Registrations
If you are ill while away from home or if you are not registered with a doctor but need to see one you can receive emergency treatment from the local GP practice for 14 days. After 14 days you will need to register as a temporary or permanent patient.
You can be registered as a temporary patient for up to three months. This will allow you to be on the local practice list and still remain a patient of your permanent GP. After three months you will have to re-register as a temporary patient or permanently register with that practice.
To register as a temporary patient simply contact the local practice you wish to use. Practices do not have to accept you as a temporary patient although they do have an obligation to offer emergency treatment. You cannot register as a temporary patient at a practice in the town or area where you are already registered.
Named Accountable GP
Since 1 April 2015, practices have been required under the GMS contract to allocate a named accountable GP to all patients.
The named accountable GP will take lead responsibility for the coordination of all services required under the contract and ensure they are delivered to each of their patients where required (based on the clinical judgement of the named accountable GP).
Dr SS Gill is the named GP for all registered patients, however you may see any available GP.
How can I find out who my named accountable GP is?
If you have a repeat prescription; the name of your Accountable GP will be printed on the right hand page of the prescription.
If you receive a letter from the practice we will include the name of your Accountable GP at the top of the letter.
Ask at reception the next time you visit
Please note: This will not affect your care or treatment and you may continue to see any GP at the practice.
Non-English Speakers
These fact sheets have been written to explain the role of UK health services, the National Health Service (NHS), to newly-arrived individuals seeking asylum. They cover issues such as the role of GPs, their function as gatekeepers to the health services, how to register and how to access emergency services.
Special care has been taken to ensure that information is given in clear language, and the content and style has been tested with user groups.
Open the leaflets in one of the following languages:
Facilities
We wish to make the Stroud Practice as accessible as possible. If you have hearing, visual or physical difficulties please let the receptionist know so that we can enable you to fully use our services.
Disabled Parking
Disabled WC
Induction Loop
Translation/Interpreting Service available upon request